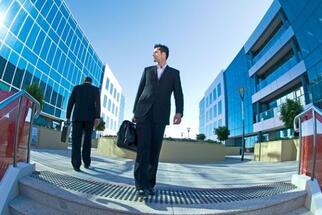 With more than 125 000 qualified professionals worldwide, RICS offers the most sought-after qualification in the sector and ensure that professional standards and ethical practices are adopted and respected. The Board of RICS in Hungary is committed to increase the level of professionalism in the market.
"RICS is the premier organisation for property professionals in Hungary. It provides value for its members in terms of professional development, continuing education, networking and acknowledgment of the highest levels of industry standards and practice as a professional qualification. Market confidence is essential for a functioning real estate market. Adherence to RICS standards supports and enhances market confidence by improving the reliability of information and providing a recognized consistent basis for comparison. A formal commitment to ethical practices provides a standard to which real estate companies and the professionals who run them voluntarily adhere, further improving market confidence." says Noah M. Steinberg FRICS, Chair of the RICS board in Hungary.
"Demand for professional standards is increasing in a steady pace. Clients around the world are demanding greater certainty and seeking professionals who work to the highest standards and therefore the local development of RICS has never been more important. The Board of RICS in Hungary, further strengthened by three new members, brings a strong skills mix to the market. We would like to say thank to our outgoing board members Sarolta Csikós MRICS, András Csoma MRICS and Edina Winkler MRICS." adds Anna Orcsik, CEE Regional Manager for RICS.
In Hungary, RICS has more than 170 qualified members. The new Board comprises six professionals representing various areas of the Hungarian property market:
- Noah M. Steinberg FRICS
Chairman & CEO, WING
Area of specialization: Commercial Property
- Borbála Csuhay MRICS
Sales & Asset Management Director, Property Market Kft.
Area of specialization: Commercial Property
- Krisztina Deutsch MRICS
Head of Leasing, FUTUREAL
Areas of specialization: Retail property leasing, Management and Development
- Zsolt Jakab MRICS
Senior Investment Consultant, CBRE
Areas of specialization: Investment Consultancy, Asset Management
- Zsolt Hintenberger MRICS
Managing Director
Areas of specialization: Development management, Project management
- Hamish White MRICS
Business Development, REM Group
Areas of specialization: Asset Management of Commercial & Residential Property, Property Finance and Investment, Brokerage and Advisory of Commercial Real Estate
RICS