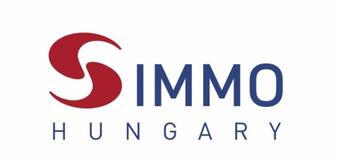 At the beginning of this year, S IMMO acquired a development plot on Váci út, the main office corridor of the city. The property at Váci út 113 will accommodate an office building with approximately 30,000 sqm of gross leasable area on seven or eight floors. The site is directly located along metro line M3, providing excellent accessibility for future tenants.
The new office complex is going to be the new flagship of S IMMO's Budapest property portfolio. Construction is set to start in the spring of 2021, the planning phase of the project has just begun. As the office building is planned to meet the highest building standards, S IMMO will apply for a BREEAM certificate, much like the other two existing S IMMO office buildings (Blue Cube and River Estates) on the Váci út corridor.
In the meantime, S IMMO has concluded two major significant lease transactions in River Estates. Danone, one of the world leading food companies, and one of the building's largest tenants, will move its other business units into the facility, expanding its office space within the building. Another large-scale deal was made with state-owned KIFÜ (Governmental Information Technology Development Agency), which serves Hungarian digitalization with information and communications technology development and operation. It provides extensive ICT services for members of the public sector, and also plays a leading role in the realization of info-communication projects. The company occupies two floors in the building. The volume of these two transactions is nearly 4,500 sqm and thanks to these recent leases, almost half of the area from our former Anchor tenant who left end of March 2019 is already let again.
S IMMO