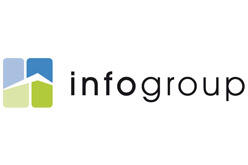 The start of Bartók Udvar's new phase is a milestone where the developer InfoGroup chose to lease the building with the professional support of Cushman & Wakefield and Eston International. Besides the almost fully let buildings, the new building (phase II.) will offer 17,000 sq m office space.

David M Johnston, Associate, Head of Office Agency at Cushman & Wakefield in Budapest said: " We are happy to be instructed on such a unique and exciting mandate as Bartók Udvar. The property will offer an extremely efficient office solution to occupiers who would like to be located in the popular South Buda submarket."

"We are delighted that we got the opportunity to co-exclusively represent InfoGroup's new, quality office development. Bartók Udvar is located in one of Budapest's most thought after office location, where in the past years the vacancy rate is the lowest (8,8 % at midyear) in the city. It is known that the number of office developments have drastically decreased in the near past, hence there is no competing building in the South Buda region"- added Adorján Salamon, Managing Director at Eston International. "The new phase of Bartók Udvar is a good opportunity for those occupiers who stick to the advantages, such as good accessibility and large variety of services, this submarket has, and who are looking for larger, good quality office areas. There is no significant supply like this in the 11th district" – added Mr. Salamon.

Ádám Székely, Managing Director at InfoGroup commented: "Based on the former success of Bartók Udvar we are confident that we can easily achieve the needed pre-leased ratio soon. The accessibility of our real estate is outstanding, as the Kelenföld intermodal transportation hub provides a good connection to the important motorways and to the western gate of the city. When planning the building we put stress on efficiency and ergonomic area use, which can be separated easy, has appropriate size floors and quite low common area ratio."

Bartók Udvar is located in one of Budapest's most frequented region, the 11th district. The 17,000 sq m office building is planned with a parking for 120 cars. The project possesses a valid building permit, the planned duration of the construction is 16 months. The building is expected to achieve the BREEAM Very Good certificate.


Cushman