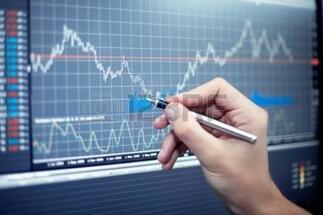 BRF recorded one new office delivery in the first quarter of 2017; the new SAP wing was handed over in Graphisoft Park in North Buda, which has further increased the modern office stock by 5,500 sq m, which now extends to 3,346,735 sq m. The total stock comprises 2,682,155 sq m of Category 'A' and 'B' speculative, and 664,580 sq m of owner occupied buildings.
Vacancy rate has continued to decrease by 0.3 pps quarter-on- quarter to 9.2%, which is the lowest rate ever on record. The lowest vacancy rate is still recorded in the South Buda submarket (3.6%), whilst the Periphery submarket registered again the highest figure (34.0%).
Demand in Q1 2017 was in line with the 5-year average of the first quarters' lettings, comprising 66,990 sq m.
The share of the net take up compared to renewals continued to increase. In the first quarter new deals were the major driver of the leasing activity with 53.3% share while the second largest share (18.3%) was represented by expansions. Renewals accounted for 18.2% and pre-leases showed a lower share compared to previous periods with 10.3%. There was no owner occupation registered during the period.
In terms of submarkets, Váci Corridor had the highest leasing activity, representing more than 20% of the total demand , while Central Pest, North Buda and Central Buda were equally popular office destinations in the first quarter, each with 17% of the volume.
According to BRF, 154 deals were closed in Q1 2017, with an average size of 435 sq m, which is roughly 10% higher than the average level of the previous five Q1 periods, which averaged 396 sq m.
The largest deal of the quarter was a new agreement in the Váci Greens B office building for more than 5,000 sq m. This was followed by Bayer's renewal in Alkotás Point for 3,354 sq m. The largest pre-lease was signed by SAP in Graphisoft Park, extending to over 3,300 sq m.
The quarterly net absorption totalled 7,600 sq m in Q1 2017.

BRF