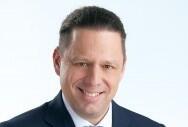 Although the city is still full of cranes, the housing boom seems to have stopped. How long do you think the momentum of the office market will last?
– As long as there are positive trends in the economy, and there are new entrants on the market and the existing ones continue to grow and expand, the momentum will surely last. There are some new office buildings, yet the supply fails to satisfy the buoyant demand. This also led to the lowest citywide vacancy on record. I see further reasonable supply, meaning the growth will surely continue for a while. We also believe in the market and we are looking for new growth opportunities in every respect.
How did tenant expectations change over the past few years? Based on your comprehensive overview of the international market, how fast do you expect global office market trends to reach Hungary?
– Trends reach us in real time, they appear almost at the same time here as internationally, so I can't see much difference between countries. In fact, when we introduced the myhive office brand internationally just over two years ago, Hungary was a flagship: some of our offices were among the first to realize this concept. The trends are changing here, too, and now we see that the focus is on the people in the region. In addition to design and environmental awareness, well-being has become an important consideration, meaning that office workers should have a good time while at work. They can arrive on bike, have a place to store it and take a shower comfortably, but we also organize sports days, a running club, and health-awareness programs. What's more, it is also possible to order a theatre ticket, arrange the laundry and ask flower delivery during the day, and even a farmers' market and office massage come to the office regularly. The focus is on people, comfort, outstanding service and community building.
The vacancy rate has never been so low, but rents have risen only marginally. It was rather the incentives that have disappeared. Do you agree? What is the reason for this?
– The increase in construction and acquisition costs always entails an increase in the rent, as these facts cannot be ignored when calculating the price. Yes, less tenants receive incentives, primarily because tenant needs have also changed. In line with these new needs, we focus mostly on creating an appropriate interior design and an efficient layout for office buildings and providing a wide range of comfortable services. Through myhive, we see that this concept works, and tenants love it and demand it. There are many A-class office buildings, but the expectations regarding a good workplace are increasing and employers must respond. In many cases, this puts a lot of pressure and responsibility on business executives, but myhive takes a lot of the burden – and expense – off their shoulders. They don't have to organize corporate parties or brainstorming sessions about how to increase their workers' comfort and remain attractive as an employer in the market. Plus, there are no additional costs, as these extras are included in the rent.
If someone would knock on your door with 50 million euro in free capital for investment, what would you recommend? Váci út? South Buda? Office? Construction site?
– Good question. We see that Váci út remains "the" office location in Budapest, but South Buda and even South Pest are starting to come up at an incredible pace, because they have all the infrastructure to develop the next major office center. Of course, it will be up to the market to decide if this is needed. To answer your question: in this case, it always depends on the specific investment strategy and risk tolerance of an investor.
In an earlier interview, you talked about the role of the community manager. What are his responsibilities exactly?
– One of the reasons why myhive is working so well in Hungary is that the community manager is constantly present in the life of myhive office buildings and he is exploring with the team new, high-quality services we can offer to our tenants to make them even more satisfied. He also organizes and monitors events, evaluates and invents new ones.
Can you give me some examples?
– There was a demand for child care service at myhive Atrium Office Building, so we have opened the myhive play children's playhouse this year, a great help for parents who want to strike a balance between work and family. They can leave their children under the supervision of a professional for up to four hours, for example, while they are in a meeting.
As far as I know, major business programs have been also launched this year as part of myhive services. Can you say a few words about them?
– Community building is an important pillar of our concept. While programs or the mobile application are powerful platforms for networking, professional community building in myhive office buildings has risen to a higher level this year, following the launch of several inspirational events. There is an explicit need from company executives to get to know and meet each other. Such a regular event is the myhive expert breakfast, a casual business meeting where the invited guests – the executives of our tenant companies – can exchange business cards and experience. myhive talk was also launched earlier this year, specifically to create an opportunity for our tenants to introduce themselves. You can see the logos of the tenants in the building at the reception, but quite often you do not know what their core business is. Nevertheless, tenants could create fruitful collaboration and strike businesses deals between them, if they had a better understanding of each other's profiles. We've even organized a mini job expo to recruit young talents; if the community is open to a new idea, we will seize the opportunity and start!
How has this year been for IMMOFINANZ so far? Can you please give a lookout to the region, too!
– The strong earnings development recorded by IMMOFINANZ in the previous year continued during the first half of 2019. Additionally, the company made some important growth steps. In the retail sector, several STOP SHOP areas have opened – and are opening – in the region. There are already roughly 90 units operating; they are extremely popular running with almost full occupancy. We have purchased office buildings in Warsaw and Prague. In the Polish capital, we have acquired the symbolic 220-meter-high Warsaw Spire Tower and we are constantly looking into new possibilities. Our office portfolio is also almost fully leased, and our customer management and flexibility remain an important asset. We are constantly developing and striving to serve our customers in every respect. We are also open to e.g. build-to-suit solutions. Office Campus in District 9, Budapest is a great site to implement such solutions.
Please click on image to open gallery
Irodakereso.info