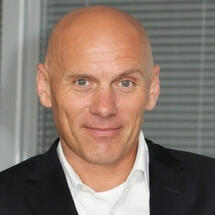 - How would you briefly summarise your last year?
- 2018 was again a record-breaking year for New Work on several levels. On the one hand we managed to improve the revenues by 60% to 2.6 million EUR and we developed from 7 Centers with 12.500 sqm in 2 Countries (Hungary and Poland) what me managed by the end of 2017 to 17 Centers with approx. 40.000 sqm in 4 Countries (plus Czech Republic and Ukraine). On the other hand, we converted the Holding as a former Ltd. (Kft.) to a private limited company on shares (Zrt.) and raised the company's equity from 400.000 EUR to 4million EUR.
- What are your recent plans, further offices, enlargements, etc? What about opening plans in Bucharest and Belgrade? And what is Budapest's role in your portfolio?
- We are constantly working on the expansion and developing new markets. While we are going to establish 3 new Centers in Bucharest in 2019, we are also developing further secondary cities in Poland, like Krakow, Lodz, Wroclaw and Poznan. Also, Prague will get an important role in our portfolio with at least 3 Centers by the end of 2019. Belgrade and Sofia will join the portfolio soon, while we are looking into the Baltics as well. We aim to open at least 1 new Center each month in 2019 and by the end of the year we are committed to be close to 100.000 sqm. Budapest remains as the most important market for now, but Poland will take over this role by Q III/Q IV 2019 the latest.
- The increase in rents affects you in two ways: as a tenant and as a landlord. How do you balance?
- In other markets we do not see such a significant increase in rents like in Budapest. The Hungarian capital with its 3.5 million sqm on offices stock only represents 15% of the entire market we are working in. This means we still can expand on market price levels and ignore Budapest for the time being. As we are only signing long term lease contracts our conditions are fixed and we don´t have a problem with balancing this trend as a tenant. For conducting further developments in Budapest we'll just wait for a market correction which we expect to come soon. As a landlord we see some increasing demand from midsize companies (200 sqm +) which we can manage as we still have approx. 3.000 sqm already committed space in Budapest that comes on the grid by the middle of 2019.
- How long will the boom in the office market last?
- As I mentioned we expect a market correction coming in the next 18 to 24 months.
- Your offices' design is always unique. It's a passion or an investment? Can you calculate with an ROI rate? What do tenants want? How did the tenants' need change in the last two years?
- To design a unique office needs passion but it´s also an investment as tenants appreciate such work environment, considering that most of them spend more time in the office than in their private homes. I guess it´s one of the USP´s of New Work which also landlords appreciate that we are able to adapt our business model to almost every type of building and improve its value with a new and fresh concept. The ROI is secondary as we are planning for 10 years plus and sometimes, we have to accept today's penny to make tomorrows dollar. Tenants' needs can be clustered in 3 groups; coworkers who are looking for socializing and community, serviced office clients who are looking for flexibility and full service, and corporates who are looking for a partner quality matching international standards in combination with flexible contracts.
- It seems that you don't have any boring day on your horizon.
- As mentioned from 2019 New Work will play in the European league. Managing 5 countries requires not only a "global" acting management, but also the level of investment which comes along with signing and opening new centers increases significantly. While we invested 1.7 M EUR in 2018 we will invest 7.5 M EUR in 2019. Revenues will raise the same time to over 8 M EUR and the equity of the company will raise to 20 M EUR.
Irodakereso.info