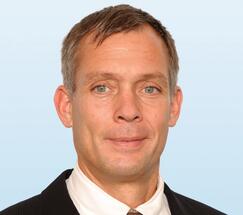 • How do landlords benefit from the real estate market boom? Were they able to raise their rental rates? What about occupancy rates?

• Landlords are definitely profiting from the current market conditions – but since rents are finally increasing now for the first time since I started leasing office space in 1993 I don't think we can hold this against them! At the same time, many landlords maintain that they are actually NOT profiting from rising rents as construction costs are rising faster than rents. I'm not sure I believe this, but what is certain is that the Hungarian economy is growing quickly and many companies are expanding. This means demand for office space is higher than it has been for years – across all office classes and almost all locations – and vacancy rates are at historical lows and still falling. Large tenants are increasingly competing for available spaces, and landlords are raising rents, reducing incentives and dictating terms including extended security deposits and reinstatement clauses that have not been common on the Hungarian market. So far the increase in rents has been moderate, but if the vacancy rate hits 5% we expect rents to adjust upward 15-20% very quickly.
• What is the answer of the tenants?
• Tenants typically react with a mixture of distaste and disbelief. No one likes higher prices, and rents have never really increased in Budapest so this is a totally new situation. It's actually easier to negotiate terms today with international decision makers, as most have seen different market cycles and understand that a landlord market is fundamentally different than a tenant market. I believe it's actually very difficult for most real estate professionals in Budapest to predict where current market trends will lead us in 24 months.
• How has the market changed in the capital over the past 20 years?
• There are a few trends which we're watching in the market that we believe are significant. The first of these is the revival of the city center. From roughly 2000 through the end of the crisis, tenant demand was focused on non-core locations such as the Váci út Corridor, and there was little demand and almost no development in the city center. Over the course of the past 5 years, downtown Budapest has undergone a significant revival and it is now a very trendy place to be. The growth in the international student population and the influx of tourists has brought a new life to the city center and office tenants are keen to capitalize on this. While the major international law firms have always wanted to be downtown, we're seeing demand from shared service centers, computer programming teams and even call centers that are using the convenience and amenities of the city center to attract and retain staff.
• The other trend which is important is the refurbishment and relaunching of older office properties onto the market. ConvergenCE did an excellent job repositioning the 1st office building on the Váci út Corridor in 2016, and we're currently working on updating Budapest's first office for the current millennium. When the Zászlós Office building was built they could have put the building anywhere, and they chose the middle of Váci utca because it was the best location in the city at the time – and it is still the best location today! When the building was conceived, the plan was to meet the expectations of international tenants; however in the mid-1980s the design team didn't understand these expectations so they specified the best building technically possible. The specification was so high that the next speculative building to deliver the same quantity of fresh air was only delivered about 5 years ago! So we have a great starting place with Zászlós, but the building has been off the market for a decade, few people – even real estate professionals – know it and the common area layout and design is dated, so there is still a lot of hard work to do.
• Construction companies have a really hard phase now as labour is more expensive than ever before, and there is a lack of capacity. What are the limits of the market?
• There is a lot of talk about the lack of construction capacity – particularly the shortage of construction workers – and the increase in construction costs; but the reality is that most business leaders I talk to say finding qualified staff is their biggest issue. It seems that almost everyone is making money and wants to grow their business but they need the staff! So I don't see the cost of office space limiting growth – we are still very far from the point where the cost of additional office space makes growing a business unprofitable in Hungary. Tenants would complain if office rents doubled, but they will still lease space as long as they can find the people to fill it.
• The town is full with cranes. What do you think how long does this growth last? How much reserve are there in the Budapest market?
• The Budapest office market is booming in an attempt to keep up with the exceptional growth of the Hungarian economy. So far, the market seems to be almost keeping pace, so vacancy rates are falling moderately and office rents are rising slowly. Because of the limited available construction capacity, this trend should continue for the foreseable future – as long as economic growth continues. Colliers' international experience suggests that once the vacancy rate reaches 5% competition for space will become intense and rents will increase dramatically. If construction capacity is available this will probably increase the supply pipeline. This new supply may not be enough to meet market demand when it is delivered, or it may send vacancy rates skyrocketing, but that is entirely dependent upon the performance of the Hungarian economy.
• The hegemony of the Váci út is unquestionable, how do the other submarkets develop?
• With the exception of the "Periphery" market, all of the sub-markets in Budapest are growing and vacancy rates are falling. The Váci út Corridor accounts for about 25% of the total market supply, so it is clearly dominant, but many firms are now focusing their search elsewhere to differentiate themselves – particularly in the labor market. I spoke about the revitalization of the downtown market earlier, but I believe that both Budapest One in south Buda and Arena Business Campus on the Hungaria Krt. will be successful because they offer great public transportation on different metro lines from the Váci út Corridor, creating a unique staff catchment area with at least 45 minute shorter commute times daily. The key to creating a successful building that is not on Váci út is to have a clearly identified target market and build a great product for them. It's summer, so I'm thinking about ice cream now – and everything on Váci út is vanilla. Few people will only eat vanilla ice cream, but even fewer people are unwilling to eat it if it's the only choice. If the other submarkets offer good lemon, cinnamon, mango or white chocolate ice cream they will find plenty of happy buyers under the baking sun of today's Hungarian economy.
• Where is the real estate market moving? What trends do we have to prepare for?
• I believe that the real estate industry will be entirely transformed by technology over the course of the next 20 years. A combination of internal and external forces will result in fundamental changes to the way buildings are used and the underlying economic model our industry is built upon. Artificial intelligence will fundamentally alter what we do at work. There's a lot of hype about machines taking over, but rather less talk about what computers can't do. Basically, computers are not creative, have no empathy and lack physical dexterity, which leaves the field wide open for us in these areas. Recent trends towards artesian breads and coffee provide a hint of the "personalized" end of retail that is emerging in parallel with e-commerce. For the better part of 20 years I've believed that we need offices because they provide us with a social setting. This is still true, but I'm beginning to question how a shift to creativity, empathy and physical dexterity will change our physical demands on our offices.
• At the same time, "PropTech" has the potential to create a significant additional revenue stream for building owners. While people in the industry are now talking about PropTech, few of us actually seem to be even thinking about the data our buildings are producing today. Over the past decade building management systems have been integrated with more and more building systems; however almost no attention has been paid to securing these systems or capitalizing upon the reams of data which they produce. Tenants spend lots of money to provide uninterrupted power and redundancy for their sites, yet fail to realize that if their landlord loses control of the building BMS the building access systems, lifts and fire safety equipment will be down and the building will not be occupiable. So we have a lot of catching up to do, after which we can start to consider how (and what) building data can be monetarized. The value in data from "Smart Buildings" may be easiest to see, but until someone delivers real value to building occupants from smart building systems I don't see why they would be adopted. I don't want to reserve a parking space or a desk from home before I leave for work – I just want them to be there when I arrive, and I think I'm pretty typical in this. I'm still waiting for the "killer app" in building technology that will drive occupant demand and force the industry to invest in the future.
Irodakereso.info