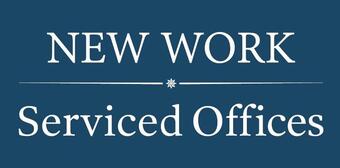 The new tenant will manage a European distribution center in the serviced office located downtown.

The Finnish company's new office is in Anker, primarily preferred by start-ups as it has a trend-setting fresh style and easy access – one of a kind in this real estate segment. The individually designed office space is equally suitable for concentrated work, guest reception and management of the local department of the worldwide charity service. "The business center is being partially reconstructed, but it does not bother us" - said CEO Mr. Santa Claus, and praised the newly established bicycle storage, dressing rooms and showers.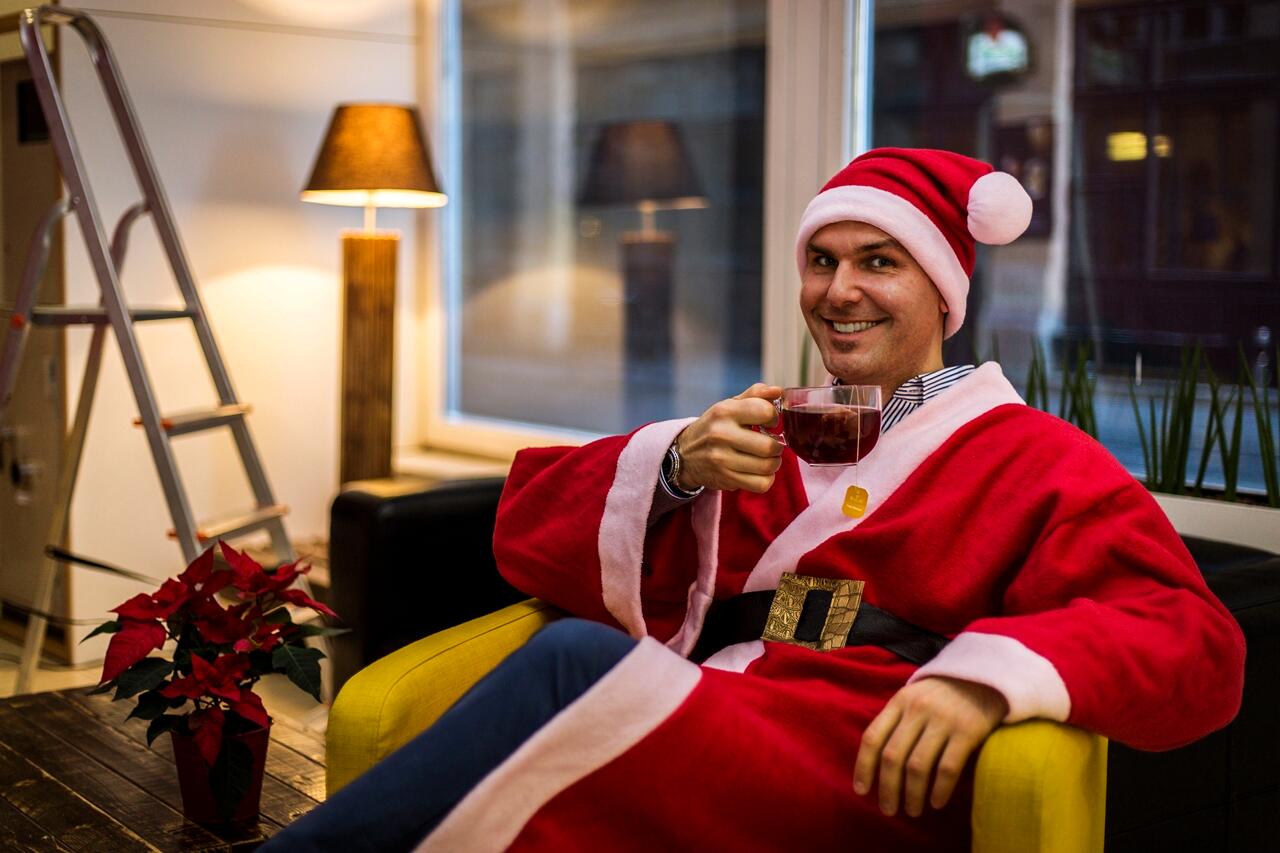 The contract is unusual as the tenant searched only for a centrally located, temporary serviced office solution first, and then he decided to sign and move in for a non discussed, longer period. "We have chosen Anker Business Center because its great facilities and high quality of service." – He added apparently pleased. Managing director of New Work Serviced Offices Mr. Hubert Abt said that none of the tenants take any risk with flexible contract. If circumstances of the tenant's business or market conditions change the size of office space and related services are easily adaptable for the new requirements. Mr. Claus' – wearing eye-catching red dress and cap – most crucial aspect is flexibility: "The intensity of our business is quite cyclical. Traditional office environment and contract conditions are simply not acceptable for us."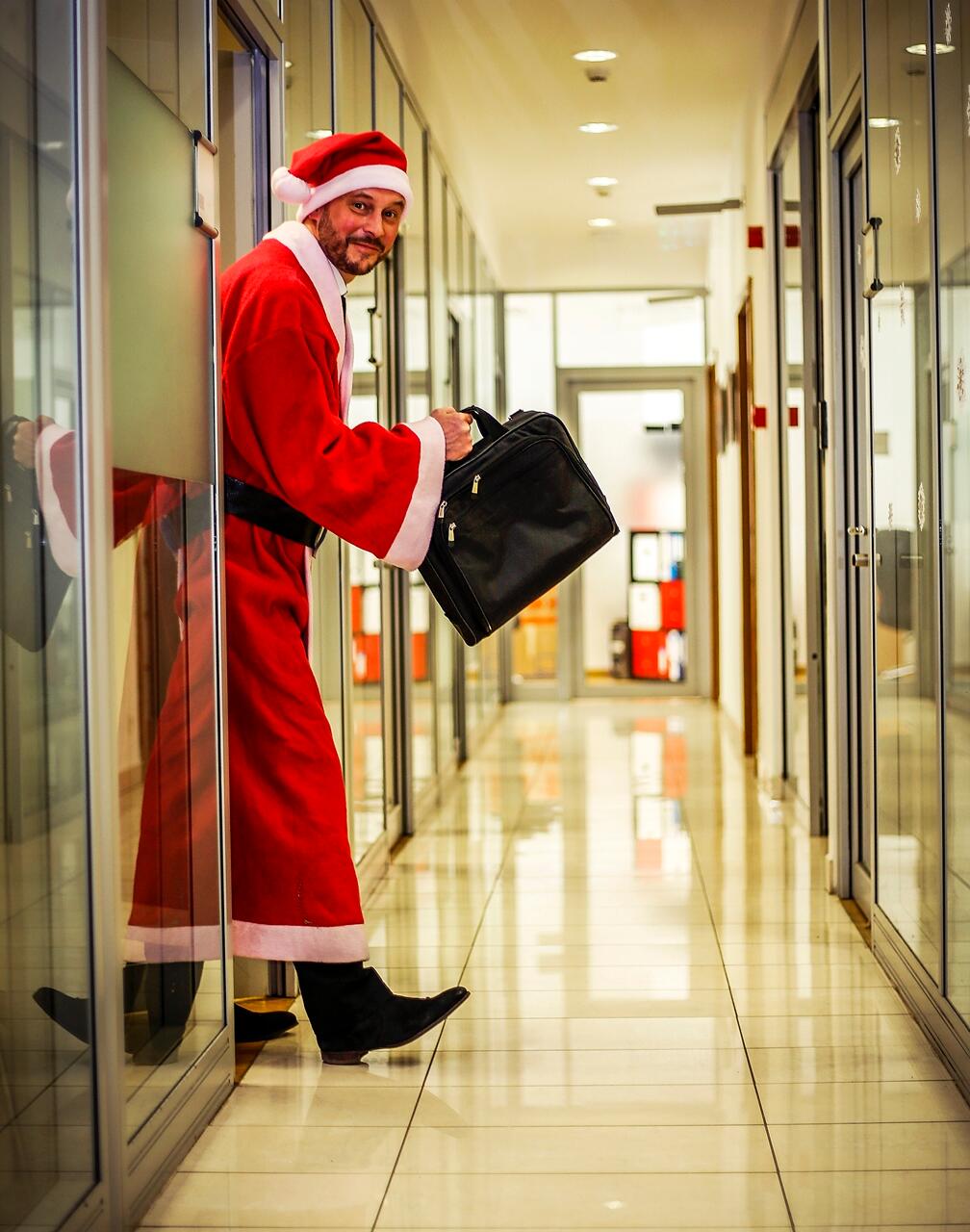 "I always wanted to have a new office in the downtown area as Central and Eastern European headquarter. We will be able to serve all adults and kids perfectly in the surrounding countries." – Highlighted Mr. Santa Claus – better known as 'Mikulas' in Hungary – at the welcoming ceremony.
Office solutions – not only for Mr. Santa Claus

Even competitors recognize that hiring new office in Hungary cannot be easier as New Work Serviced Offices offers. Formal part of the contract is as complex as the paperwork of a bicycle-rent. New tenants are able to move in within 24 hours (!) – Almost any size of office space is available.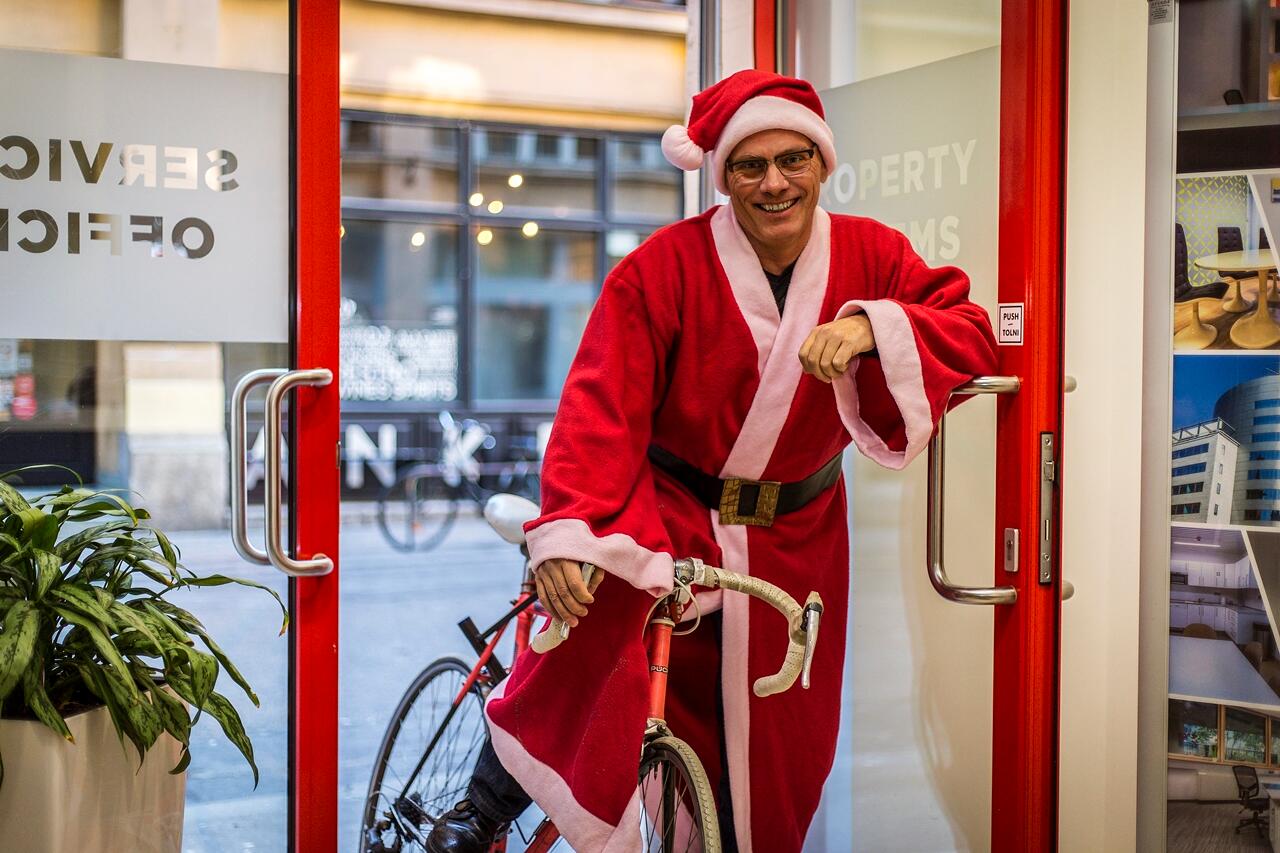 The New Work Serviced Offices operates five Centers in the Capital. They do not just have unique virtual and serviced office solutions but a great touch for social responsibility: NWSO staff place colorful scarves at downtown Deák Ferenc square trees for homeless citizens and people in need. This is not all: they involve tenants for their 'shoe box' charity plan as well. They collect gifts to orphans and needy children.
We wish everyone a blessed festive season on behalf of Mr. Santa Claus and all employees the New Work Serviced Offices.

Find out more about New Work Serviced Offices: propertysystems.it/en/
Gábor Rozsnyai