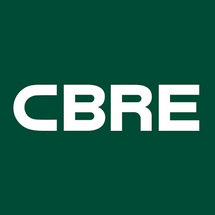 The purchase price is $1.475 billion, payable in cash, or $1.3 billion net of the present value of estimated tax benefits, and with customary post-closing adjustments for working capital and other items.
 
GWS will operate as part of CBRE's Global Corporate Services (GCS) business, which has increased revenue at a double-digit compound annual growth rate over the last decade, as more major corporations and other institutions outsource their real estate services. When the transaction is completed, the full range of combined occupier services – notably including CBRE's leasing expertise and GWS's engineering expertise – will be available to the clients of both companies.
 
"The exceptionally talented GWS team will greatly enhance our service offering for occupiers around the world," said Bob Sulentic, president and chief executive officer of CBRE.  "With GWS, we further our ability to create advantages for occupier clients by aligning every aspect of how they lease, own, use and operate real estate to enhance their competitive position." 
 
CBRE and Johnson Controls also announced a 10-year strategic relationship. CBRE will provide Johnson Controls with a full suite of integrated corporate real estate services (including facilities management, project management and transaction services) on more than 50 million sq. ft. and Johnson Controls will offer a factory-direct relationship on HVAC equipment, building automation systems and related services to CBRE for its managed properties.  In addition, the companies will jointly fund an innovation lab that will develop leading-edge energy management solutions to lower costs and enhance their clients' work environments. The joint innovation lab will evaluate, connect and leverage products, services and energy data to create value for occupiers and investors of real estate.
 
"Clients are increasingly asking us for fully integrated real estate and facilities solutions, which includes self-performing building technical services across their global portfolios," said Bill Concannon, chief executive officer, GCS for CBRE. "GWS will further improve our ability to serve clients in more than 50 countries with a market-leading capability in all services, industry sectors and property types. The GWS team is a great fit for our business. They bring leadership and expertise in many areas that are vital to our clients, including engineering excellence, global supply chain management, mission-critical facilities and energy management."
 
GWS serves a blue-chip roster of global corporations, particularly in the industrial/manufacturing, life-sciences, and technology sectors. Clients typically purchase these services under five-year contracts, and the average tenure for GWS's 50 largest clients is 12 years. 
 
Upon closing, John Murphy, GWS's president, will join CBRE as global chief operating officer, GCS. "This combination will create a global market leader in the provision of value-added occupier services that enable clients to derive maximum value from their workplaces.  Together, we will assure clients of high-quality, reliable, cost-efficient, comfortable and safe working environments no matter their core business mission," said Mr. Murphy. "The fit between our two organizations – be it culture, values, a client-centered ethos, or our commitment to engaged and empowered employees – is outstanding. This fit will help accelerate our coming together to create new value for our clients and shareholders.  I am extremely excited about our future as part of the first-class team at CBRE. "
 
Together, CBRE and GWS will manage nearly 5 billion sq. ft. of real estate and corporate facilities globally, including 2.3 billion sq. ft. in the Americas, 1.2 billion sq. ft. in Europe, the Middle East & Africa and 1.4 billion sq. ft. in Asia Pacific.
 
GWS, which has approximately 16,000 employees worldwide, generated approximately $3.4 billion of revenue for the 12 months ended December 31, 2014. 
 
CBRE anticipates that GWS will be materially accretive to its adjusted earnings per share in 2016.  It expects to fund the acquisition through a combination of cash on hand and proceeds from the incurrence of debt.  The transaction is expected to close in the late third quarter or early fourth quarter of 2015 and is subject to customary regulatory approvals.  Simpson Thacher & Bartlett LLP acted as CBRE's legal advisor.
 
CBRE