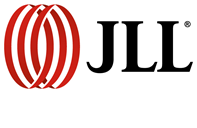 The 13 office buildings represented by JLL total an office space of 276,000 square meters. The free space available in these buildings is currently 122,200 square meters, most of which are still under construction, however, leasing negotiations are continuous for almost each development. The successes of Office Group are due to the team's restructuring, and to the appointment of the new head of leasing. The Budapest office has expanded with experts in several positions, as a result, there are 8 qualified consultants available for office tenants and landlords by the first half of 2018.
Consultants of JLL Office Group
continue to work together on landlord- and tenant representation mandates. The new Head of Leasing, dr. Péter Würsching's arrival at JLL in the beginning of 2017 brought positive changes with regards to the company's market share and the volume of assignments. The firm has signed leasing mandates with Futureal, Codic and Tippin Corp. real estate developers. "I believe that a unified team can achieve real results, and in our field a lot depends on the selection of good people. All our senior advisors at JLL have over 10 years of property market experience and have been loyal to the company for years. By now every senior consultant is working with a junior consultant to ensure that newcomers are professionally trained in this colorful, challenging business. Our enduring work has come to fruition, our new mandates include Budapest One Business Park, Green Court Offices, Exchange Palace, River Estates and Medimpex Palota, and we are continuously in close cooperation for instance with IMMOFINANZ or Diófa Alapkezelő who have been our partners for a long time."
The reputation of the Office Group tenant representation services has been guaranteed by Mária Starmann since 1999. The 600,000 square meters of office space she has leased so far represents an important basis for the company's success. Half of the large corporations represented in more than 140 transactions are local clients and it is important to point out that most of them have worked more times with JLL's experts. In the department Kristóf Kovács junior consultant helps Mária in corporate client representation, and works independently with smaller leasing transactions.
Krisztina Deák-Major senior consultant belongs to one of the main pillars of Office Group landlord representation, she joined JLL from the landlord side two years ago. Currently she is working on such large-scale assignments like Futureal's Budapest One Business Park, Green Court Offices developed by CODIC or the Canadian investor, Tippin Corporation's iconic Exchange Palace project. Krisztina's work is supported by junior consultant Rita Bodnár who previously worked in the consumer goods market and joined the team at the beginning of the year.
Senior consultant László Fülöp MRICS has over 20 years of international trade and real estate consultancy experience. He deals with both tenant- and landlord mandates, in the latter one he deals primarily with office buildings owned by S-Immo, IMMOFINANZ and Diófa Alapkezelő. László works closely with Hunor Mátyás, who joined as a junior consultant last year.
From July 2018, after two years in Research, Barbara Huszár strengthens Office Group. Barbara previously participated in several regional studies and data analyzes, besides publishing quarterly reports, she also prepares customized real estate whitepapers and presentations for clients.
Office market results also confirm the efficient operation of JLL Office Group. It is already anticipated that this year will be a very successful one, in the first half of the year 35,000 square meters of office space was leased and by the end of the year another 32,000 square meters will be signed with the participation of JLL.
JLL