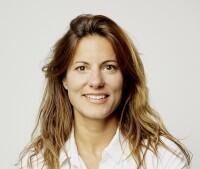 With the move-in of Fürgefutár.hu, Árpád Center will have only 500 m2 of free office space left on the 1st floor of the building.
The Árpád Center building offers 5,500 m2 of offices and has great public and private transport accessibility. The modern, flexibile building offers offices flooded with natural light. The management of the building pays special attention to the comfort of people with special needs so wheelchair users, elderly people, families with prams and those arriving with a guide dog may can easily access the building.
It also has a pharmacy and in-house restaurant while in the immediate vicinity, with the completion of the first phases of the Agora project (home to RZB Raiffeisen and BP) there are many other restaurants, bakeries, a post office, a drugstore, a bank branch and also a fitness gym where may let off steam after a hard day in the office.
Fürgefutár.hu provides local services to 4 major international courier companies including GLS, UPS, TNT as well as DPD. With Fürgefutár.hu's online service, customers can find the cheapest and fastest parcel delivery easily and quickly with just a few clicks.
Dóra Papp-Vas, Leasing Director of ConvergenCE, said: "It is great news is that Árpád Center Offices can satisfy the requirements of such a dynamic growing company which offers a particularly wide range of services in its field."
ConvergenCE