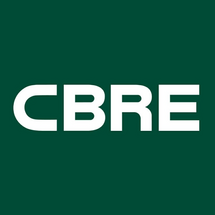 Total commercial real estate investment reached €46 billion in Q2 2014, taking the total for the first half of the year to €84 billion. This compares to €67 billion in H1 2013. The rate of growth has been consistent since the end of 2012 at approximately 30% per annum.

There was a big uptick in investment in France in Q2 2014 with €7.3 billion of transactions, bringing the H1 2014 total to €11.1 billion. This represents an 84% increase on the €6 billion recorded in the first half of 2013. The vast majority (69%) of transactions attracted domestic buyers, although France also saw a significant inflow of capital from the Middle East.

In Germany investment activity reached nearly €7 billion in Q2 2014, bringing the H1 2014 total close to €17 billion. This represents a strong quarter when compared to the Q2 totals of previous years, despite a slight decrease on an exceptional Q1 2014. A notable feature of the German market in H1 2014 has been the growth in cross-border investment, with investors from the US, UK and France all active.

The continued growth in the European market has been achieved with countries such as the Netherlands (up by 109% H1 2014 compared to H1 2013), Spain (106%), and Sweden (30%) now making significant contributions. This is despite a relatively slow increase in the UK market over the last twelve months (11%).

H1 2014 saw the completion of four separate transactions over €1 billion for the first time since 2007. The UK has dominated very large real estate transactions recently, so it is notable that two of these transactions took place in France, one in Germany and one multi-country portfolio. Spain, the Netherlands and Ireland recorded a higher proportion of Europe's €100m+ transactions than would normally be the case - 19 between the three countries and almost double the historic average.

"The growth in the number of large portfolio transactions is also evidence of the strength of demand from investors, as is the growing potential for a 'portfolio premium', where investors are prepared to pay more for a portfolio than they would for the individual assets separately. H1 2014 also saw a significant increase in buying activity from U.S. based investors, with acquisitions reaching nearly €11.5 billion in H1 2014, compared to €6.3 billion in H1 2013. The UK attracted the majority of this investment (36%), with Germany (23%) and France (17%) also favoured destinations. Ireland and Italy also received over €0.5 billion of US investment", Jonathan Hull, Managing Director, EMEA Capital Markets, CBRE, commented.

"Germany remains highly attractive to foreign investors due to the low interest rates, solid economic fundamentals, large domestic market and strong export. Despite the somewhat disappointing growth figure in Q2, analysts are optimistic going forward and this will maintain the strong sentiment for the German market in the coming quarters, too." – added Lóránt Kibédi Varga, Managing Director at CBRE Hungary.


CBRE