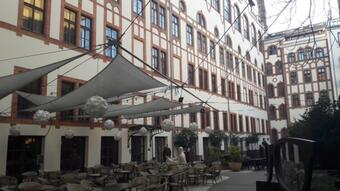 The purchase was made on behalf of a separate account, administrated by Institutional Investment Partners, for a German pension scheme. The property, "Merkur Palota" (the Merkur Palace), is centrally located in the VI. district of the Hungarian capital, within walking distance of the Opera House and famous Andrassy street. It comprises approx. 8,000 sqm of lettable space and has been recently refurbished. The building serves as the European headquarters of Prezi.com, the most successful internet start-up in Hungary. The ground floor features a restaurant, and the penthouse levels feature 8 apartments, all with terraces and impressive views over the city. The seller is a private investor; both parties agreed not to disclose the purchase price.

GalCap Europe was founded in 2015 by Dr. Manfred Wiltschnigg, Marco Kohla and Paul Hallam, and has since established itself as a specialized investment and asset manager for the Austria & CEE region. In addition to pension funds and insurance companies from the German-speaking countries, clients include American and UK-based private equity funds, for which GalCap Europe acts as local partner in the region.

"The property markets in CEE, in particular Budapest, still offer strong purchasing opportunities and attractive risk / return profiles. We have a number of deals in the pipeline for our clients and will further increase the activities in Central & Eastern Europe," noted Marco Kohla, Managing Partner of GalCap Europe.

The purchase of Merkur Palota was brokered by CBRE. "CBRE is very proud to help GalCap Europe securing its first investment on the Hungarian investment market. This deal further underlies the high value created on historic office buildings in the core of Budapest characterized by high ceilings, fine building details and inspiring environment," added Zsolt Jakab, Senior Investment Consultant of CBRE Hungary.
Buyer's legal advice was provided by CHSH Dezső & Partner.
CBRE