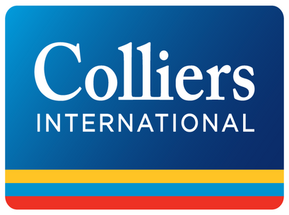 The firms' third annual joint Real Estate report, 'Student accommodation in CEE – the next big thing?' looks at the evolution of the student housing sector in the core CEE-6 countries, and canvasses views from investors on the relevance of CEE student housing as an asset class and their expectations for the future.
A lack of affordability, the availability of very cheap but low-quality private houses and state-owned dormitories, and tight university budgets have all stymied development of student accommodation in CEE. A key demographic shift marked by strong growth in international students is though shifting expectations, and perhaps affordability, towards international norms. But is the region equipped to cope with this potential influx?
Investor appetite for student accommodation growing
Over 32% of investors surveyed for the report are active in student accommodation in CEE or indicated that they intend to be. Poland was ranked as the most popular market for both existing investment activity and those considering investing in the future (50% of respondents), followed by Czech Republic (28%) and Hungary (14%). As the report reveals, supply in many regions is falling well short of forecasted demand.
According to the report, most CEE cities will suffer from a significant shortfall in student accommodation by 2028. Using a demand-supply model , matching a calculated assumption of the number of international students in the city against the supply of beds, it was revealed that Warsaw will have the highest housing shortfall in 2028 (-8,399 bed deficit), followed by Budapest (-3,679), Krakow (-1,227) Prague (-1,795) and Bratislava (-298). Bucharest was the only city to have had come out with a surplus. In this scenario and counting one bed per bedroom unit, the implied value of stock equates to EUR 1.22bn.
Mark Robinson, CEE Research Specialist in Colliers International comments:
"Student activity and spending is not especially moving in line with an economic cycle. Thus, the end user demand is not correlated with that for sectors more tied to faster GDP growth, for example office or industrial. These characteristics are worthwhile for investors to consider right now, given that GDP growth estimates for the Eurozone (and other countries around the world) are being revised downwards."
Opportunity lies with developers in short to medium term
Over 87% of investors surveyed believe that there is a significant shortfall in the supply of CEE private purpose-build student accommodation ("PBSA"). When investors were asked about whether to build or buy PBSA products in CEE, a clear majority of respondents (74%) were prepared to develop the assets themselves rather than rely on buying ready product.
A renewal of student housing stock on the cards?
In Budapest, currently there are only two (non-state related) privately owned and managed student housing - Milestone in District IX with 384 apartments and soon IN Budapest in District VII with 142 apartments - properties that are focusing particularly on foreign students with offering fully serviced, high quality accommodation. Besides the previously outlined two private student houses in Budapest, the market is still immature with no new projects in the pipeline.
"Based on the research method applied in the study of Colliers, Budapest appears to face a student accommodation shortage in the upcoming years - assuming that the recent growing demand continues - hence we are of the opinion that there will be room for new projects on the long term. However, it remains an open question how soon the investors will start looking into the Hungarian market to accelerate development of new student houses." – said Gertrúd Hausenblasz, research analyst at Colliers International Hungary.
"According to statistics more students in Hungary live in student accommodation than the European average, but due to the lack of supply, pricing of PBSA rooms are also the highest in the region. Therefore the market is more than ready for developments, although demand will more likely come from international students in the beginning. The further rise of renting prices, as alternative solutions to student accommodation can encourage wealthier Hungarian students to choose PBSA" - said Gábor Czike, Head of Real Estate and Construction at CMS Budapest.
Wojciech Koczara, CEE Head of Real Estate and Construction at CMS, comments:
"The present supply of PBSA in the core CEE-6 markets is currently limited to 20 assets. But with eight presently under construction across Warsaw, Krakow and Bucharest, development activity in the sector is growing - although arguably at a pace slower than needed, as investors begin to realise the sector's potential.
Our report shows that as an asset class, PBSA is counter-cyclical in nature, a positive when considering the current political climate and sluggish economic growth forecast in Europe over the next 1-3 years. With steady investment yields of 5-7% across Europe and strong demand shown by international students for CEE assets, the potential for development is enormous - although affordability remains an issue."
Colliers CMS