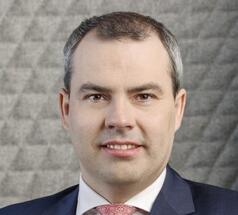 - What were the most important milestones for Skanska in 2017 and what do you plan for 2018?
• 2017 was a successful year for Skanska Hungary from the leasing perspective and from securing our land bank for a sustainable growth. Mill Park office complex is approx. 80% pre-leased and we also completed the design of Nordic Light Trio, the office building which will be completing Nordic Light complex. Speaking about plans for 2018, we focus on delivering Mill Park and officially open the project. Meanwhile we are preparing to start the development of Nordic Light Trio, the futureproof building that will now complete the Nordic Light office complex which we launched in December 2016. More details about this are to come soon. High on our agenda are WELL Certification, implementing a lot of wellbeing features in our future investments and developing a great user experience journey in every project that we create. We are preparing a lot of top notch innovations to share with you in 2018!
• How is the Mill Park building standing? (Construction, pre-let)
• Mill Park office complex will be delivered during summer this year and the employees working in it will benefit of a great 5.500 sqm multi activity garden where they will have all the features to work but also to recharge and reset. As I have already mentioned, Mill Park is approximately 80% pre-leased.
• As the vacancy rate in Budapest is rather low, it's time to raise the fees. Do you agree with that?
• We see some rental growth driven by low vacancy and increasing construction costs. There was expectation that rental growth will slow down due to high level of new office supply being delivered in 2018 but it looks like most of them are well pre-leased before completion which will not impact negatively vacancy rates. So as long as current leasing take-up remains stable then rental growth should continue.
• How did the tenants' need change in the last few years? (more green solutions, less energy, more natural light, etc)
• Office wellbeing and activity-based working approach are more and more reflected in the tenants' requirements and needs. Besides the mere functionality, further (e.g. aesthetic, sustainability and health-related) aspects have to be taken into consideration as well. The key words are comfort and ergonomics: openable windows, low noise level, uniquely adjustable furniture, air ventilation and biophilic design make the office spaces more liveable and sustainable amongst others. Activity-based office spaces with collaboration areas and meeting points have key importance, too: they allow employees to cooperate easier and this environment also enhances their creativity and efficiency. Innovations and new technologies appeared lately in the discussions with the clients and we are very happy to see that we foresee. We are pioneers with many innovative features that we implement already in our futureproof projects all over CDE – building application that integrated a lot of customizable modules based on tenants needs, virtual reception, HoloLens and many more.
• Your buildings have a better quality than a "normal", usual new office building in Budapest. Probably yours cost more. How can you manage to be profitable? • We don't just build offices, but we create futureproof office complexes with a timeless architecture and ready to meet the needs of the future. We invest a lot in innovations, design and sustainability. Our focus is on humans and how they feel in our spaces – from visitors to employees, from decision makers to the neighbouring communities. Their experience in and around our projects is what matters for us and all we do is for the sake of a great user experience. Summarizing we as developer need to be of course profitable and I can assure that our strategy of futureproof offices contributes to it.

Irodakereso.info