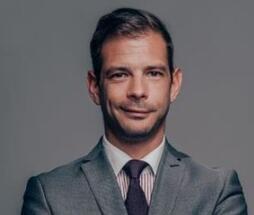 - What is the most important to you right now?
- In a nutshell: Management of ongoing developments with least pandemic consequences and finalise new development project agreements in the region
- How long do you think temporary condition caused by the virus in the property market will last?
The current trends vary in a large spectrum and are rather mixed, ranging at the Tenant side, from signing new leases and pre-leases, through renewing current contracts, even for shorter lengths, to slowing down the entire search process. All have several examples on the Budapest office market this year, however, as on different markets and industries, a general feeling of waiting and a more cautious approach can be said to be lingering, and evidently the true trends of the COVID19 epidemic are soon to be observed in the second half of the calendar year. The main drivers behind such decisions are primarily results from the pre-COVID19 status of the negotiations, meaning advanced negotiations, where the Lease Agreements are currently discussed, those are generally closing, and there are also some rare examples of extremely quick pre-leases, in near finished buildings. Some Tenants decide to wait out the effects in the upcoming months, and rather renew their contracts – even for shorter, 18-month periods with their current Landlord. These indicate an intention to restart the search process, with conditions aligned to the post-COVID19 practices, such as more flexible hours, more office hours, less employees, etc, after normal life has returned globally.
- And what about the developer side? How did/do they react?
- From the Developers'/Landlords' perspective, there are also mixed governing trends. While it is generally seen, that the buildings that have a 2020 handover date are not going to be in delay, as the construction is in their final phase. Developments featuring a later handover date may experience the ripple effects of the epidemic in the coming quarters. Currently there is no major development that has officially announced any delay. In the short term, no major decrease in the rental fees are expected, however additional incentives for Tenants can be anticipated. Overall, the Landlords currently are treating lease extensions as previously, with a preference for a minimum signing term of 5 years.
- How have tenant expectations changed, meanwhile the rent fees are slowly but surely rising?
- Tenants have a higher expectation in terms of employee wellbeing, sustainability, and economically friendly aspects. This is in complete correlation with the constantly evolving technical advancements in engineering, building machinery and construction techniques. Tenants with higher budgets have higher needs regarding the above-mentioned factors, and the supply of such buildings, at central locations have always lacked. The conditions were favoring the Landlords, as the constantly increasing demand due to the explosion of IT and ICT sectors and general expansions of firms were driving new needs for high quality office buildings worldwide. Lower quality office buildings at central locations have also seen a great increase in rent as well, leaving limited quality upgrade, at an elevated price range. In all fairness though, Landlords were only matching the constantly increasing demand, justifying the increase.
As Communication Technology is accelerating, Tenants are more likely to expect some sort of smart functions to the building, such as automated-flexible parking, intelligent BMS systems functions, smart access to the building via mobile phones' QR codes and other comfort systems. To say the least, amenities are offered to Tenants by larger Landlords ranging from social events and markets organized on site, through recreational services offered in the building, such as Massages, Relaxation Areas to Building Specified Social Applications with a wide variety of useful information.
- In which part of the city do you see significant development potential? One of the most frequently mentioned terms in recent weeks is "brown filed".
- TriGranit has always focused on brown field locations, when considering retail projects and some of its office projects. The Millennium City Center is a 23 year-long rehabilitation of Danube Bank in the 9th district of Budapest, which our company pioneered and have successfully established into a proven office submarket of the city with Millennium Gardens as a last phase. Currently TriGranit is actively seeking for future development opportunities city-wide with traditional office and/or hotel profiles at various locations of Budapest. Since traditional office axes are rapidly expanding, we are keeping eye out on both established locations and newly emerging central arteries.
- How do you evaluate the increasing proportion of domestic capital among investors?
- It is great to see local investors being by far the most active last year and even expanding in the region, something TriGranit started exactly 20 years ago. CEE is a special region and local expertise worth a lot.
irodakereso.info