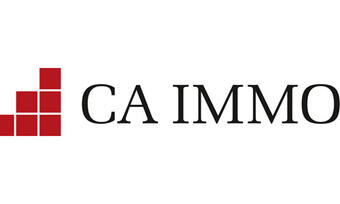 Since the owner, CA IMMO is committed to environmental sustainability, continuous improvements are being made in their office portfolio (Canada Square, City Gate, InfoPark A, IP West, Viziváros Office Center and Bartok Ház) in order to increase the buildings' energy efficiency, and as a result, to decrease environmental pollution. More and more tenants consider sustainability as an important factor, especially multinational companies. Some tenants of the above mentioned buildings are: The Canadian Embassy, IBM, NST, BT, Cemex and Novartis. 

Colliers International has recently certified CA IMMO's R70 and Capital Square office buildings, both of them received LEED Gold certification.
"In 2013 Colliers estimated that the proportion of green office space would be 12% by the end of 2014 this number is over 20% by now." – said Norbert Szircsák.

It can be stated, that from the two certification systems (LEED, BREEAM) more owners select BREEAM, especially in case of existing buildings. The reason for that might be, that the requirements of BREEAM can be more easily met, also separate certifications can be acquired only for the building performance, or for the building management performance, or even for the operation of a tenant. In contrast to BREEAM, LEED uses a general approach, where the performance of the building, the actions of the building management and the cooperation of tenants are all taken into consideration.
In case of the successful certification of CA Immo's office portfolio of more than 100,000 sq m, the proportion of green office area will increase by an additional 3%.
OGH