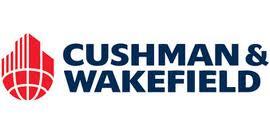 Indeed, London is just one of a number of European cities anticipated to see rental growth go from strength to strength in the period of 2015-2017. This report, which provides forecasts for 20 major European city locations, finds that cities such as Dublin, Barcelona, Madrid and Stockholm also are expected to see buoyant performances, leading the way for robust rental growth across the region.

As a whole, the performance of Europe's office market in the 2015-2017 period is anticipated to be healthy.  James Young, Head of EMEA Offices at Cushman & Wakefield, says: "Momentum in the European office occupier market continues to be positive, with the Southern European economies as well as London and Stockholm the standout performers.  However, there are also some supply-driven concerns that are beginning to emerge in certain markets, particularly Central and Eastern Europe (CEE) and London."

In the majority of markets, the amount of office space completions across the main markets in Europe climbed over the last 12-18 months. However, only a quarter of the 20 of the markets surveyed reported increases in vacancy rates between now and the end of 2017. Any city that did record growth was marginal bar Moscow, Warsaw and Istanbul. This is because, in many cities, this extra supply helped to satisfy pent-up demand in the market.  Further, some cities – such as Brussels and Amsterdam – are transforming excess space into new uses, which is helping to alleviate any rises in vacancy. As a result, tighter supply levels will follow with a continued decline in the overall European vacancy rate expected.

Prime office space in particular will come under strain; with supply levels coming down, an increasing number of occupiers are seeking to upgrade their premises before further falls occur, causing a rapid tightening effect on availability. The issue is exacerbated by the frequency of pre-let agreements snatching new development space off the market, and thus the tightening pressure on availability cannot be eased. These conditions have given momentum to headline rents, although some markets will see landlords decrease incentives before rental lifts materialize.

The exception to this is the CEE region, where certain markets are suffering from new net supply outstripping new net demand, which is putting a downwards pressure on rents. This excess development activity across the CEE region that Cushman & Wakefield is forecasting may be partly a response to the increased liquidity caused by quantitative easing (QE).  As pricing is pushed higher by the weight of investment capital searching for yield, higher returning opportunities further up the risk spectrum begin to look more appealing.


In terms of rental growth, as a whole Western Europe is anticipated to see a more positive performance. Indeed, "12 out of the 13 surveyed markets are anticipating some rental growth over the next 3 years, with 10 of these likely to see rises higher than the 10-year average," the report states. Beyond London, cities such Dublin – which is expected to see rental growth accelerate at an annual average of 15.4% over 2015-2017, the highest in Europe – Madrid and Barcelona are likely to see positive conditions steam ahead over the next few years. The top three cities for forecast rental growth in the 2015-2017 period, all three have benefitted from economic recovery that has helped to fortify occupier demand during periods of low development activity. As a result, prime rents are thus coming under an upwards pressure. Other key Western European cities, such as Frankfurt, are also anticipated to see positive performances continue. Frankfurt, whose strengthening demand is now driving ahead of dwindling amounts of quality supply, is expected to experience positive rental growth.

In the CEE, performance forecasts are generally more subdued, with three out of seven markets experiencing rental declines in 2015-2017 and five markets witnessing rental change lower than the ten-year average. Given that economic performances in many CEE countries have been relatively healthy and are likely to remain positive, developers and investors increased the number of projects under construction or received planning for new schemes, all with a total that exceeds expected occupier demand. As a result, prime rents are forecast to come under a downwards pressure over the next three years, particularly in cities such as Moscow, Warsaw and Istanbul. In Moscow, the story goes further: the city with the weakest rental growth outlook in Europe for 2015-2017, - the much-publicised sanctions and the low oil price have taken their toll on business prospects and occupier demand.

Some of the better performing cities in the CEE region are expected to be Prague and Budapest – albeit with just 0.8% annual growth forecast over the 2015-2017 period. In Prague, modest rental growth is anticipated to be kept afloat by the market's stability over the next few years, whereas in Budapest, the lack of rental growth seen in previous years is expected to spur the modest growth in 2015-17.
Cushman