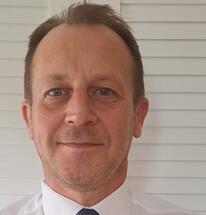 Hybrid working has become very popular and is now the new normal. We also discussed other topics like how to save $11k per employee and the perspectives of the conventional offices.

- Flexibility has become the "word" of the year on the real estate market, which is especially beneficial to the operators of serviced offices. Do you agree with this?
- The shift to more flexible ways of working has been going on for some time and the most progressive companies were adopting a hybrid work set-up for their teams long before the pandemic. Businesses of all sizes have discovered that hybrid working not only supports the productivity, wellness and happiness of their people, but is also a more cost effective model that boosts their bottom lines. The booming demand for hybrid working is reflected in our business performance. This August, IWG announced its highest-ever half-year revenue in its 34-year history, due to the rapid adoption of the hybrid model by companies of all sizes worldwide. As employers embrace hybrid and employees increasingly seek flexibility from their workspaces, traditional office space is no longer in high demand with record levels of vacancies recently documented. To meet the rapidly accelerating demand for hybrid work solutions, we are growing our network both across Hungary and globally and will add around a thousand locations over the next year. IWG already has approaching 4,000 locations in more than 120 countries globally.
- The vacancy rate in the Budapest market is increasing, while a relative shortage has developed in some markets. What is your next step, where are you developing?
- There is a clear and persistent trend with the vacancy rate for traditional office space rising steeply, while the demand for hybrid working solutions is growing rapidly. This is providing us with the opportunity to acquire new locations in Hungary at a fast pace. We are working with property owners and investors to expand our partnership model and are actively looking for new partners across Hungary. In the past month, we have just announced three new locations – including the addition of a new Hungarian city to our network, Debrecen. Partnering with us allows property owners and investors to boost the return on your real estate space, by capitalising on the rapidly expanding demand for hybrid working. We provide support throughout the process, including the use of our market leading technology platform, along with access to the company's expertise in design and fit-out, as well as sales and marketing capabilities with more than 100,000 enquiries generated globally every month. In the coming months and years, we plan on opening in the cities, suburbs and throughout Hungary.
- By the fact that the company operating the serviced office takes care of the things necessary for tenants, so they can "only" concentrate on their work. However, this obviously comes at fee: what is the expected cost/fee of the serviced office?
- There are many advantages of a serviced office and in actual fact the model offers savings for customers. The hybrid working model provides customers with complete flexibility to scale up and down as needed as their companies grow. With our serviced office offering, customers have full access to all locations across our global network, meaning that they can work from wherever is most convenient to them. Precisely, companies are only taking the space they need, as they require less space with employees no longer in their company HQ five days a week. Hybrid working also offers companies a significantly lower cost base, with an average saving of $11k per employee.
- What is more and what is different the provided service by IWG compared to the offer of competitors on the market?
- IWG is the largest and fastest growing flexible workspace provider globally. Our network is five times larger than the nearest competitor and continues to grow rapidly, expanding our existing network of 3,500 locations in 120 countries. Due to the increase in our footprint, we are able to facilitate a global workforce of more than eight million people in thousands of locations across the globe. Our multiple brand offering – including Spaces, Regus, HQ and Signature – is trusted by thousands of enterprise customers worldwide, including 83% of the Fortune 500. Ambitious growth plans will see a further 1,000 flexible workspaces added to our global network over the next 12 months, leaving no city behind.
- How do you see the office market will develop in 2023? In Hungary and region?
- As the ongoing shift towards hybrid working accelerates, conventional office occupancy will continue to fall as businesses require less traditional space and turn to flexible workspace instead. In 2022, we welcomed hundreds of new partner locations and 2023 continues with this same momentum. The 'big bang of hybrid working' has seen extraordinary growth in the number of IWG centres, with 400 new locations signed in the first half of this year. Hungary is an important place for us to boost our expansion plans, with the need for high-quality flexible workspaces continuing to soar as hybrid working becomes the new normal.

Irodakereso.info