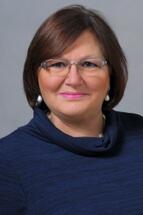 - How do you evaluate the recent economic environment?
- Hungary is currently experiencing a definite economic growth – a trend which can be observed in the whole CEE region. With a 2 % increase year-on-year, the Budapest office market recorded a strong letting performance in Q4 2016. As a whole 2016 was the second most active year since the financial crisis.
- How does this affect your activity?
- Recognizing changes early is essential for real-estate professionals. We strive to make the most of market trends and therefore we can now report significant letting successes. S IMMO Hungary's office buildings have been undergoing continuous technical and visual upgrading in the last few years. Sustainability is a hot topic that is also becoming more important in terms of competitiveness.
- What does this mean for your portfolio?
- Blue Cube office was the first in our portfolio to obtain a "BREEAM In-Use" certificate, River Estates followed recently and we are confident that others will also be certified. At present the occupancy rate of the office portfolio as a whole stands at approximately 90% while City Center, Pódium and River Estates are above 95%. Our good results and the unfaltering interest of tenants is a strong proof of the buildings' quality.
- What do you expect for the upcoming years?
- We see further potential of positive developments in the Budapest office market and are therefore very optimistic for the future. The long term growth perspectives have awoken the interest of foreign investors again. New products will soon arrive broadening the supply of office space on the market, while S IMMO will continue to offer a special selection of office space and high level service, and thus make optimum use of the excellent circumstances.
Irodakereso.info